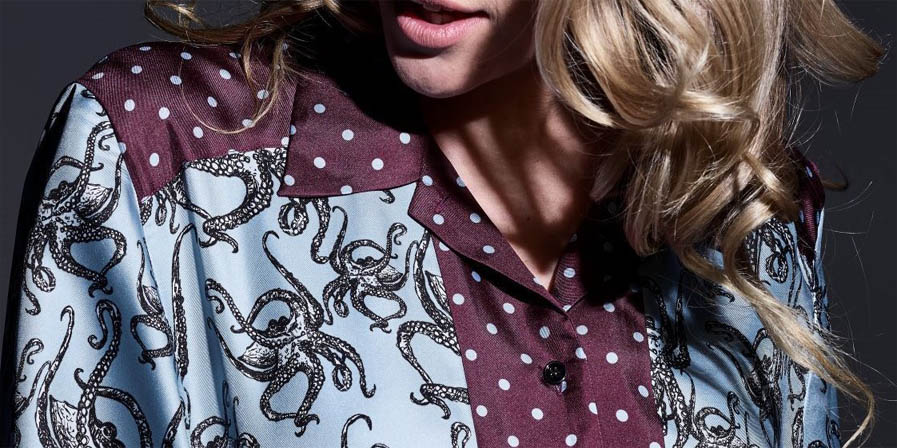 Material & care
The silk is a pure natural material that is 100% biodegradable and has less environmental impact than any other textile fibre. Silk is a sustainable and long-lasting fabric and is extracted from the cocoons of the silkworm that lives on the unsprayed Mulberry tree.
Silk gives a relatively low carbon footprint. The production of silk also protects the Mulberry tree itself, which reduces the amount of carbon dioxide in the air. These trees are very resistant to air pollution. With many leaves and a long life, it is an optimal tree to reduce the amount of carbon dioxide on our planet.
Relatively little water is needed to produce silk which is so important for our environmental awareness. This can be compared to cotton production which requires huge amounts of water.
Silk is also easy to dye, where many other fabrics require a lot of chemicals for bleaching and dyeing. Our silk production is completely free of additives of toxic chemicals.
Apart from these unique characteristics, silk is the world's longest and smoothest natural fibre with the absolute best tensile strength in relation to its thickness.
Your
World of INES-garment
in 100% Silk must be handled with love and care to maintain its fresh and luxurious feeling for a long time to come. We therefore want to give you some care advice along the way.
Ventilate instead of washing too often.
Always use enzyme-free detergent.
A laundry bag can beneficial be used, in order to protect your garment.
Do not expose your garment to direct sunlight for an extended period of time.
Never spray perfume directly on your garment.
Iron with steam at low temperature.
Do not spray silk with water while ironing